EEE Alternative Income Methods
Links to Services, Suppliers and more
---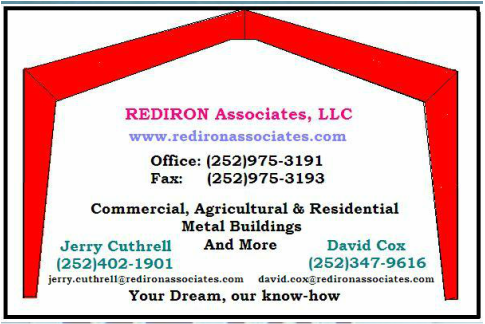 REDIRON ASSOCIATES, LLC
WASHINGTON, NC
If you need a shop, garage, carriage house, farm building or other construction; please consider a metal structure. $ave on maintenance, insurance, and other costs. I highly recommend
Jerry Cuthrell
and
David Cox
for all your
metal needs
.
E-mail
them by clicking their names.
Also experienced to retrofit or replace metal siding and roofing on existing structures. I am one of his subs.
Call
office: (252)975-3191
Jerry : (252)402-1901
David: (252)347-9616
---
---
---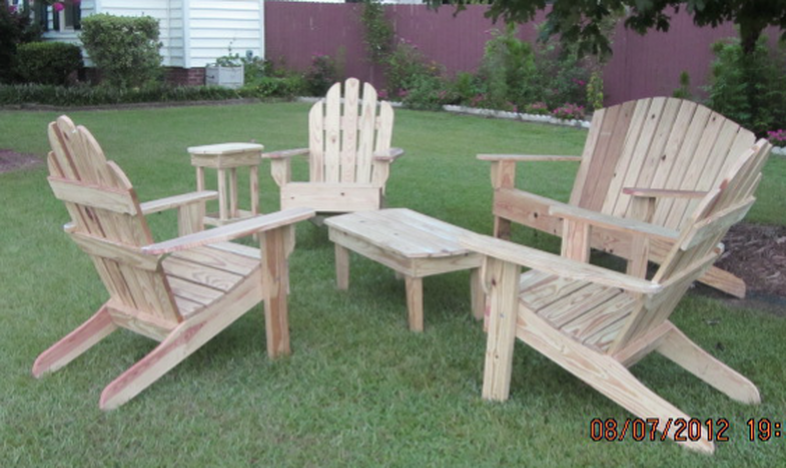 I've seen chair samples in the back of his truck. Looks like excellent quality.
---
This page is under construction.

If you are a Handyman or supplier, I'd like to include a link to your website (dedicated page preferred)
or your dedicated e-mail address.
If you offer other local services and/or products, please send a link or HTML in the contact box above.

If you need repairs, please use the contact box .
You will receive an automated response from the web-site within a few minutes.
A personal reply will follow as soon as practicable.

Thank you,
I.H.S.,
Eddie Edwards