Roof (and more) - December 2012

This has been "repaired" twice.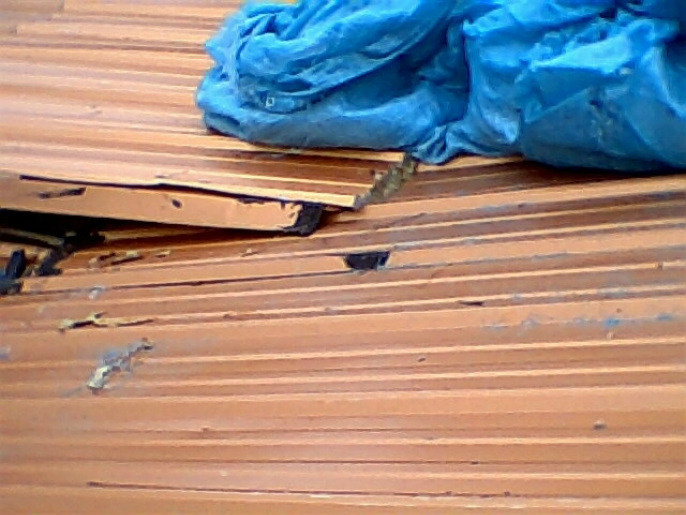 ---
Second "Repair" seems to have consisted of covering with a tarp.
Oops, I didn't hold the camera level.

Changing the 3 roofs into a single plane.
(having trouble getting a clear picture; using a $6 Walmart close-out camera)

Now it's time to show some during and after pictures

This is the same area as the picture at the top of page
after tear-off and new rafters; notice the synthetic material.

Rafters @ 36"OC Purlins @ 32" OC
Used 3" and 4" star-drive deck screws

David Stilley, Jr. taking a well deserved moment

Using 1/4" fan-fold under metal.
Every little bit helps greatly
Panel color is Saddle Tan

Nice straight eaves with 3 1/2" overhang
1 1/2" past trim

This is how the exterior looks now.