---
---
Residential

---
EAVE TRIM

---
---
RESIDENTIAL O/S CORNER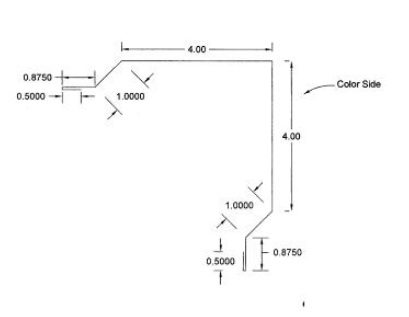 The out-side corners make a better lookiing and more stable rake (gable) than the "
standard
" trim. However due to variation of conditions one of the 4" webs of the trim needs to be extended 2" to 4". The adjusted web rarely needs to be more than 8".
Top lip to be attached to roof panels with srews apaced @ 15" O/C with tape mastic sealer. Bottom lip screwed to "false rafter" at a maximum spacing of 36" O/C.
---
---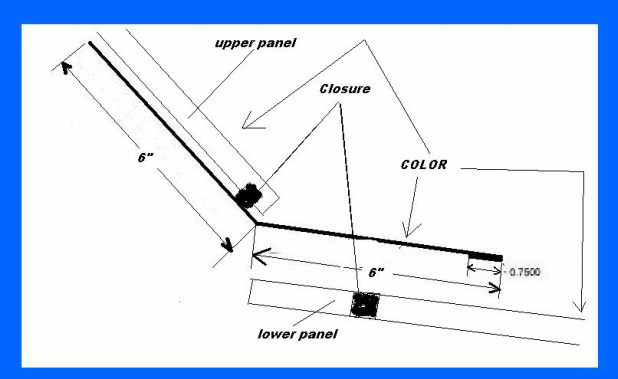 ---
---
---